Lead with a healthy, engaging, and sustainable impact in a complex world
This course will help you increase self-awareness, emotional intelligence, and deepen a focus on developing others. It will provide you with frameworks to help you build trust within your team and organization and ensure your team are continuing to invest their energy in helpful directions. The topics covered will also help you be more effective at understanding and resolving complex issues and provide you with a structure for working through complex conversations.
What You Will Learn
This workshop is designed to help new and experienced leaders have a healthy, engaging, and sustainable impact in a complex world. It focuses on the dynamics that lead people to invest their energy in building resilient work relationships and fostering high levels of accountability and commitment.
Key learning objectives include:
Learn how you can actively build an empowering organizational or team culture and increase the probability that team members will invest their energy in the goals and objectives of your organization.
Learn the intricacies of trust and the 3 questions that people use to decide to invest trust in leaders.
Learn the skills of emotional self-management allowing leaders to remain clear and level-headed amid daily pressures.
Learn how to recognize manage your inferences and those of people around you and reduce the likelihood of conflict.
Learn how to talk through complex issues in ways that promote commitment and accountability.
Learn how to prepare for and lead complex one on one conversations.
Course Content
Part 1: The context of your leadership
What is organizational or team culture all about and how you can shape it.
A new definition of leadership success
The dynamics of trust: How your day-to-day choices build or undermine trust
Part 2: The internal disciplines of a trustworthy leader
How our brains create subtle traps
How to manage your emotions when thing get tough
How to manage your voice to balance power
Part 3: Managing your impact and engaging others
The conditions that drive trust and engagement
Dealing with differences using DIALOGUE
The power of great questions
Part 4: Difficult conversations:
How to wisely address issues while building collaboration and workable solutions.
How to prepare for tough conversations.
The flow of tough conversations.
The outcomes of tough conversations
Who Attends
New leaders will learn the skills and concepts to build a strong foundation in people leadership.
Current managers will learn frameworks and skills to help them adjust to a changing workforce and maintain higher levels of trust and commitment.
Senior leaders will learn strategies to build effective cultures and frameworks they can use to coach other leaders.
Project leaders will learn about the intricacies of keeping team members focused and the skills to defuse difficult situations before they escalate.
Fees and Cancellations
Course tuition for the Self Managed Leadership course includes:
All Course Materials and Certificate
Fee: $1,395 ($1,464.75 (plus GST)
Team Savings:
Save 10% per registrant with a group registration: 3 or more people from the same organization registering at the same time.
Seating is limited so register today! Please fill out the online registration form and select 10% group discount as the payment option.
*Discounts cannot be combined with any other discount or special offer.
Cancellations
A full refund can be issued for written cancellations received a minimum of 21 days before the program start date. Cancellations received with less than 21 days' notice will be refunded less a $200 administration fee.
Faculty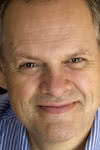 Mark Norman
Mark is a professional leadership consultant and trainer with extensive experience facilitating teams and relating to the psychology of human dynamics in the workplace.
He has led major organizational change initiatives for diverse clients including GM, Sears, General Mills, CN, Domtar, North York Hospital and Concordia University.
Mark has facilitated with thousands of people from assembly lines to boardrooms. He currently devotes his efforts to helping leaders and teams rise above the issues that impede creativity and growth.
Project Management & Engineering Credits
Project Management Professional Development Units (PDUs)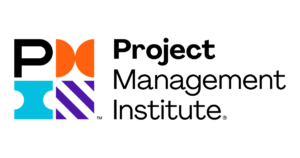 Earning your PMI certification is a big step, maintaining it doesn't have to be. Attendees to this program are entitled to 14 Professional Development Units (PDUs) from the Project Management Institute (PMI) ® upon completion. PMI, PMBOK and PMP are registered marks of the Project Management Institute, In
Engineering Institute of Canada (EIC)  Professional Development Hours (PDHs) 

Attendees to this program are entitled to 14 Professional Development Hours (PDHs) verified by the Engineering Institute of Canada (EIC).