Acquire knowledge and skills in the practical aspects of biomedical device development. Gain industry-relevant training in project planning and economic management, intellectual property and regulatory frameworks, and effective and inclusive communication.
UVic Biomedical Engineering – in partnership with the Gustavson School of Business and the School of Biomedical Engineering at the University of British Columbia – is pleased to offer a short program called Project Management for Biomedical Device Development.
For more information on this program please take a look at the Biomedical Engineering WEBSITE or contact bme.coord@uvic.ca or epadvice@uvic.ca
What You Will Learn
The program is divided into three modules which cover three competencies:
1) Project planning and management
project scoping and stages
human and financial resources, and time value of money
development of a Strengths, Weaknesses, Opportunities, and Threats (SWOT) analysis
2) Intellectual property and regulatory frameworks
patents, trade secrets, industrial designs, and security in the biomedical engineering field
standards organizations and associated provincial, federal and international agencies
regulatory frameworks, Good Laboratory Practice (GLP) regulation and certification, biohazard designations
3) Effective communication with stakeholders

appropriate communication strategies with stakeholders
effective recordkeeping, including briefing and Situation, Background, Assessment, Recommendation (SBAR) reports
consultative frameworks, timelines, transparency, and confidentiality
challenging bias, inclusive strategies, current and emerging analytical frameworks for removing barriers and bias
Upon successful completion, you will:
receive a certificate of completion from the University of Victoria Faculty of Engineering and Computer Science
Fees and Cancellations
Cancellations
A full refund can be issued for written cancellations received a minimum of 21 days before the program start date. Cancellations received with less than 21 days notice will be refunded less a $200 administration fee.
Faculty
Amber McMillan
A diversely skilled professional, Amber McMillan specializes in all aspects of leadership, communication and stakeholder management. She has a unique aptitude for leading complex conversations and works hard to create and sustain productive dialog through team-building exercises, positive motivation and her own contagious enthusiasm.
With tangible credentials and over 25 years of experience in both profit and not-for-profit environments, Amber is committed to learning and growing while continuing to practice her profession. She excels as an empathetic visionary, establishing creative ways forward in complicated multiple stakeholder communities. Often referred to as an 'agent of change', with wide-ranging communication and service experience, her passion continues to drive innovation in her work. Amber is eager to share both her successes and failures in benefit to others, reflected in her favourite quote: "Do the best you can until you know better. Then when you know better, do better."  – Maya Angelou
Stakeholders who work alongside Amber appreciate her honesty, transparency, unique insight and tangible advice for immediate use. She currently serves as the Chief Visionary Officer for Rogers Society, President of the local chapter of PMI, Board Chair of the Council for Certification in Volunteer Administration, Board Secretary of Greater Victoria Acting Together and the Executive Educator for Schulich School of Business, University of Winnipeg, University of Saskatchewan and University of Victoria.
Tess Carswell
Tess Carswell is a PhD student in mechanical engineering at the University of Victoria. Her work utilizes patient-oriented research and user-centered design principles to improve prosthesis design for female lower limb amputees. Tess is passionate about her research and working with female amputees to involve them in research that directly affects them. Tess is also a Sessional Instructor at UVic, teaching a Human Factors and Usability Engineering for Medical Devices course. She has experience in patient-oriented research, human factors engineering, and user-centered medical device design.
Tess grew up in Calgary, Alberta and moved to Victoria, B.C. for university in 2014 to complete her Bachelor of Engineering degree. After completing her undergraduate degree, she started her graduate studies in September 2019. Being from Calgary, Tess is an avid Calgary Flames fan and enjoys watching them play. In her spare time, Tess enjoys running, hiking, gardening, and tending to her many houseplants. Last summer, she grew a 12lb pumpkin and intends on beating that record this summer.
Project Management & Engineering Credits
Project Management Professional Development Units (PDUs)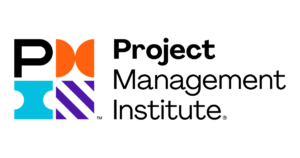 Earning your PMI certification is a big step, maintaining it doesn't have to be. Attendees to this program are entitled to 40 Professional Development Units (PDUs) from the Project Management Institute (PMI) ® upon completion.
Engineering Institute of Canada (EIC)  Professional Development Hours (PDHs) 

Attendees to this program are entitled to 40 Professional Development Hours (PDHs) verified by the Engineering Institute of Canada (EIC).
Frequently Asked Questions