The way you communicate is a reflection of who you are and the way you establish relationships with those around you
Leaders use communication to inspire action; everyday and in every way. Learn how to understand the power of communication and know how to use clear, distinct language to convey your vision and make your ideas compelling and memorable.
While many courses in communication take a technical approach like reviewing the mechanics of writing documents or delivering presentations, this course does not. This 2 day course will ensure participants create a framework to understand their own communication styles as well as the styles of others. By highlighting dominant tendencies that can manifest in times of stress, coursework will present practical tips towards becoming an effective communicator and focus learning in three key areas: how to authentically own the messages we create, how to passionately share them using influence and not force and how to collaboratively protect messages to ensure they're received in the same light with which they were shared.
Course graduates will receive a certificate of completion from the University of Victoria.
What You Will Learn
What will you learn (Key Highlights/Takeaways of the course):
Develop an awareness of your own communication style and that of others
Learn game-changing communication techniques that focus on building authentic messages, inspiring passion and collaboration
Recognize the variables and filters that surround communication and consider new ways to make messages meaningful and ensure they are well received
Exercise an analytical approach to preparing and planning before communicating
Acquire excellent interpersonal communication skills in the following areas:

listening
conflict management
verbal skills
nonverbal skills
emotional intelligence (EQ)

Learn to solicit, accept and integrate feedback for career success
Bolster your ability to talk through misunderstandings, mistakes, problems and criticism and THRIVE!
Learn how to:
Avoid communication misunderstandings
Reduce the risk of inciting and escalating conflict
Increase your power in critical communication scenarios
Solve communication problems without blaming or accusing
Become a better listener
Course Content
Day 1

The Power of Influence on Yourself

The Science of Human Communication

The 4 Communication Styles

The Power of Listening
The Power of Words
The Power of Feedback

The Power of Influence on People

Diversity, Equity and Inclusion in Communication
Facing Conflict without Fear
3 Key Analytics for Communication

Situation
Audience
Message

Day 2

The Power of Influence at Work

Developing and Delivering Effective Communication Plans, Proposals & Presentations
Establishing Effective Communication Strategies

Directive
Persuasive
Subtle

Virtual Communication Tools and Techniques
Dealing with Difficult People
Who Attends
This course is ideal for those in any industry or sector who are looking to improve their business communication skills, including:
New leaders who will learn to effectively articulate their vision, inspire and motivate teams, foster collaboration, and build strong professional relationships that drive organizational success and navigate complex challenges with confidence and clarity.
Current leaders who will learn to improve team collaboration, enhance leadership effectiveness, better resolve conflict, strengthen employee engagement, and convey their ideas and vision with clarity and impact.
Senior leaders who will learn to effectively articulate their vision, build strong relationships, and inspire their teams to achieve remarkable results.
This course has been designed for anyone who:
Wants to communicate with clarity while inspiring others.
Ensure their voice is heard in both professional and personal environments.
Wants to move into a greater leadership/career role.
Looking to increase their confidence.
Fees and Cancellations
Course tuition for this course includes:
course materials and certificate
$1395.00 plus G.S.T. ($1464.75 total)
Team Savings:
Save 10% per registrant with a group registration: 3 or more people from the same organization registering at the same time.
Space is limited so register today! Please fill out the online registration form and select 10% group discount as the payment option.
*Discounts cannot be combined with any other discount or special offer.
Cancellations
A full refund can be issued for written cancellations received a minimum of 21 days before the program start date. Cancellations received with less than 21 days notice will be refunded less a $200 administration fee.
Faculty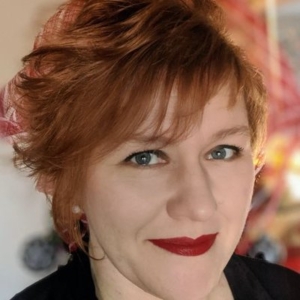 Amber McMillan
A diversely skilled professional, Amber McMillan specializes in all aspects of leadership, communication and stakeholder management. She has a unique aptitude for leading complex conversations and works hard to create and sustain productive dialog through team-building exercises, positive motivation and her own contagious enthusiasm.
With tangible credentials and over 25 years of experience in both profit and not-for-profit environments, Amber is committed to learning and growing while continuing to practice her profession. She excels as an empathetic visionary, establishing creative ways forward in complicated multiple stakeholder communities. Often referred to as an 'agent of change', with wide-ranging communication and service experience, her passion continues to drive innovation in her work. Amber is eager to share both her successes and failures in benefit to others, reflected in her favourite quote: "Do the best you can until you know better. Then when you know better, do better."  – Maya Angelou
Stakeholders who work alongside Amber appreciate her honesty, transparency, unique insight and tangible advice for immediate use. She currently serves as the Chief Visionary Officer for Rogers Society, President of the local chapter of PMI, Board Chair of the Council for Certification in Volunteer Administration, Board Secretary of Greater Victoria Acting Together and the Executive Educator for Schulich School of Business, University of Winnipeg, University of Saskatchewan and University of Victoria.
Project Management & Engineering Credits
Project Management Professional Development Units (PDUs)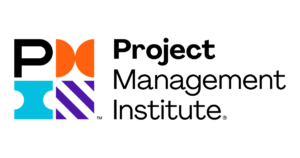 Earning your PMI certification is a big step, maintaining it doesn't have to be. Attendees to this program are entitled to 14 Professional Development Units (PDUs) from the Project Management Institute (PMI) ® upon completion.
Engineering Institute of Canada (EIC)  Professional Development Hours (PDHs) 

Attendees to this program are entitled to 14 Professional Development Hours (PDHs) verified by the Engineering Institute of Canada (EIC).