Results-Driven Recruitment and Retention: Securing the Right Talent for YOUR Organization
Today's managers, leaders and owners must differentiate their employer brand from the competition while acquiring, engaging and keeping the right talent in a very competitive labour market in extremely challenging times.
To get and keep the right talent, managers, leaders and owners must understand what capabilities their organization needs most and how to find, recruit, select and retain the right people to make their business strategy and vision a reality. This workshop will provide you with a variety of proven, effective and customizable approaches to strategically manage talent successfully.
The Best Part: The techniques that you will learn can be used in any type of business in any industry attempting to hire for any position or role. Learn insights to get the talent you need even when that talent seems either unavailable or beyond your reach.
We also offer an online version of this workshop. For more details, click HERE
What You Will Learn
Learn key strategic talent management techniques to get and keep the right talent for your organization. Through completing this course, you will learn:
Why the 'War for Talent' isn't going away any time soon and what is making finding and keeping talent during COVID and the 'Great Reassessment' so difficult
What three differentiated strategies tend to lead to business success and why you need to be clear and consistent as to the primary (and secondary) strategies you are pursuing
How to identify your organization's A, B and C Positions and why you need a differentiated workforce strategy
How to develop a 'Success Profile' unique to your organization for the role you are trying to fill
What are the super seven career success dimensions where all employees are looking to thrive – and it's not just about the paycheck!
How to use two key types of interviews to help you better retain the right talent for you
How to design the role you are recruiting for to include five key job design elements
How to ensure that the role you are recruiting for has a powerful and engaging job description
How to better convey an employer brand that is differentiated from your competition
How to craft a total rewards package that appeals to the workforce you seek
How to find hidden or unique pools of talent to help you get a leg up on the competition
How to conduct an effective selection process using a proven interview strategy that will not only get you the hires you are looking for but engender more predictable performance
How to work with your newly hired and existing employees to better craft their roles in order to bring out their strengths and boost engagement while enhancing retention
Course Content
Talent Management in Tough Times
What is the 'Great Reassessment' and why does it matter?
What is the 'War for Talent' and when will it end?
Why is workforce participation rate a critical economic measure and important, on-going issue?
What are key macro changes that will help us all more broadly and effectively get a bigger, more diverse and inclusive pool of talent to choose from?
Today's Workforce
Seven career success dimensions that every employee is seeking – especially during this pandemic
Generational differences in the expectations of what jobs/careers provide
The four key underpinnings of a Japanese concept that helps employees and organizations to bring out the best in what each employee has to offer
Strategic Considerations
Three highly effective strategies that have been proven to lead to industry success and how to choose the right strategy for you
The differentiated workforce –what it is and how you can use it your advantage during tough times with limited resources
Three key types of roles/positions (A/B/C), why they matter and how and why you should distinguish between them
Position Considerations
Defining your Employer Brand in a way that attracts attention and applicants
The 21st Century Position Description and how to develop one for your open position
Designing/redesigning a role to better bring out five key job characteristics that matter to performance, engagement, satisfaction and retention
Developing a role-based 'Success Profile' to help you find the right candidate for your open positions
Recruitment Tools and Techniques
Creating recruitment goals with four key dimensions
Hidden and unique pools of talent – how to find them and how to access them
Conducting effective selection processes
Behavioral Event Interviewing – why it works and how to execute it effectively – especially in times when most organizations either don't use it or do it incorrectly
Retention Tools and Techniques
Crafting a total rewards package that appeals to what today's workforce cares about – compensation, benefits, well-being, recognition and development
Using two key types of interviews to respectively help prevent and learn from turnover
Working with your staff to co-craft even more customized roles using five job crafting techniques that will bring out strengths while boosting engagement and retention
A Complete Approach:
An applied learning model based on proven research and practices in order to make an immediate impact on your recruitment and retention challenges
Focus on a role/position challenge or opportunity that can truly make a difference for your organization
Who Attends
This stellar and timely program is for organizational leaders, managers and business owners who want to obtain and retain the right talent for their organizations:
Top management teams as well as division, unit or functional managers that need to fill open positions effectively
Business owners who fear their business may not survive without drastically changing the way they recruit and retain talent
HR professionals responsible for recruitment and selection who are having trouble finding the right kinds of applicants…. much less quality hires
HR leaders and professionals who partner with managers and develop total reward offerings that make a difference in recruitment and retention
Fees and Cancellations
Course tuition for the Results-Driven Recruitment and Retention course includes:
lunch and refreshments, course materials and certificate
$795.00 plus GST
Team Savings:
Save 10% per registrant with a group registration: 3 or more people from the same organization registering at the same time.
Space is limited so register today! Please fill out the online registration form and select 10% group discount as the payment option.
*Discounts cannot be combined with any other discount or special offer.
Cancellations
A full refund can be issued for written cancellations received a minimum of 21 days before the program start date. Cancellations received with less than 21 days notice will be refunded less a $200 administration fee.
Faculty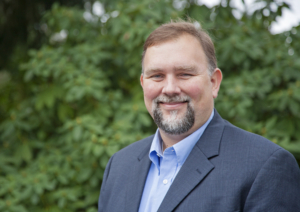 Dr. Rick Cotton, Associate Professor of Talent Management and Sustainable Innovation, UVic
Rick is an established professor, instructor and leader. He researches career success, networks, talent management, cross-cultural management and leadership. He earned a BS in Management Information Systems and Marketing and an MS and PhD in Organization Studies. He is the 2022-23 Academy of Management Division Chair, a principal co-investigator on the GLOBE 2020 project and a core researcher for the Cross-Cultural Collaboration on Contemporary Careers (5C). His work has been published in outlets including Harvard Business Review, MIT/Sloan Management Review, Inc. Magazine and a host of other top tier academic and practitioner journals in addition to Rick authoring several book chapters. For more than a year, Rick has also been a featured guest on CFAX 1070 Victoria where he regularly discusses talent management challenges and solutions.  Rick has worked internationally in the United States, United Kingdom and Japan, been a change management consultant driving multiple strategic change and people initiatives and a Human Resources Senior Vice President.  He loves helping organizations and leaders and his clients have included Aetna, BC Corrections, BC Ferries, General Electric, Hay Group, Harbour Air, Intercultural Association of Greater Victoria, Pepsi, State Street Bank, TELUS, Tourism Victoria, United Technologies and several other services-based firms, governmental entities and multinationals.
Project Management & Engineering Credits
Project Management Professional Development Units (PDUs)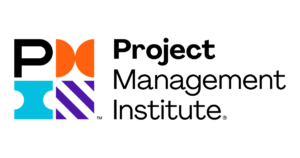 Earning your PMI certification is a big step, maintaining it doesn't have to be. Attendees to this program are entitled to 7 Professional Development Units (PDUs) from the Project Management Institute (PMI) ® upon completion.
Engineering Institute of Canada (EIC)  Professional Development Hours (PDHs) 

Attendees to this program are entitled to 7 Professional Development Hours (PDHs) verified by the Engineering Institute of Canada (EIC).