Leading the Sustainability Transformation
Online Professional Certificate Program
Profit or Planet? In critical business decisions, how do you choose? With the right skills and experience, you won't have to.
Leading the sustainability transformation is the only virtual certificate program where you learn sustainable leadership by practising it. You will be provided an experience where you will develop the competence, confidence, and credibility needed to drive the required innovation for truly sustainable — and profitable — business decisions.
This program is also approved for training hour credits by both the Project Management Institute® (PDUs) and the Engineering Institute of Canada (EIC) for both CEUs and PDHs.
Learn more here.
What You Will Learn
Our Model: Learn–Practice–Apply.
LEARN Core Sustainability Concepts:
Feature articles, blog posts, podcasts, short exercises, and virtual group discussions introduce and explore the key concepts you will use daily throughout this course and the rest of your career. Self-led and self-paced.
---
PRACTICE transforming a business in a realistic Team Simulation:
We believe that leading businesses toward sustainable decision-making is one of the highest-stakes professions of our time. So, we've used the same simulation-based training techniques used by pilots, military, and police to create the Rio Negro Bioproducts simulation—where multi-stakeholder teams work together to transform a conventional business into a sustainable enterprise over a 20-year period.
APPLY your insights in an Innovation Project for your organization: 
Peer review ensures strong projects. It also means that participants are exposed to a range of projects across a range of industries, which they critically evaluate and strengthen.
---
Competence.
Leading the Sustainability Transformation will teach you to use sustainable innovation as a competitive advantage to enable your organization to thrive long-term.
The program is specifically designed to build these competencies:
• Business ecosystem thinking
• Financial/business acumen
• Collaboration & teamwork
• Sustainability acumen
• Leading change
• Strategic thinking & execution
• Complex decision making
---
Confidence.
Management guru Henry Mintzberg once opined that, "Leadership, like swimming, cannot be learned by reading about it." You will leave this program with the confidence that comes only with experience. Bridging the gap between 'learning' and 'doing' ensures better retention of concepts and a mindset shift that will transform your personal influence and impact. You will have developed and sold profitable, sustainable projects; influenced across roles, organizations, and time zones; developed strategies—successful and unsuccessful; and managed the consequences.
Program Content
The Rio Negro Bioproducts Simulation
By focusing on an upstream component of the global supply chain, participants can clearly see inter-dependencies between a business and its stakeholders (internal, customer, government, NGO, investors) in ways that are often invisible in a typical workplace.
Robust Business Ecosystem Model.
Participants develop their systems thinking skills as they untangle cause-and-effect relationships within a complex business ecosystem that extends beyond the four walls of the company to include its impact on environmental, social, and economic systems.
Multi-stakeholder Roles and Decisions.
Each simulation team includes RNB business management roles and external stakeholder roles. Participants build their cross-sector collaboration skills by making decisions as a team to achieve 'triple bottom line' targets that include business, community development, and environmental metrics.
Multiple Rounds of Feedback and Practice. 
After each round of the simulation, teams receive detailed reports showing the impact of their decisions across the business ecosystem as well as individual feedback and coaching from their peers and facilitators.
Realistic virtual collaboration.  
The simulation includes a virtual workplace to facilitate collaboration, work on shared documents for team assignments, plan and schedule, meet in real time, and conduct asynchronous discussions regarding key decisions – skills demanded by today's global, increasingly virtual workplace.
Who Attends
Leaders should have at least 3 years of professional experience. Leading the Sustainability Transformation is a challenging 10-week program requiring 8-10 hours per week of study and engagement.
Past participants have joined us from:
Alma College
AT Kearney
Carway Communications, Inc.
Casella Waste System, Inc.
Dartmouth-Hitchcock Health
Griffith Foods
PYXERA Global
Dow, Inc
University of Victoria Peter B. Gustavson School of Business
Fees and Cancellations
Tuition for the Leading Sustainability Transformation program includes:
all course materials
full access to program and simulation
certificate and letter of completion
$2650.00 USD
Team Savings:
Save 10% per registrant with a group registration: 3 or more people from the same organisation registering at the same time.
Seating is limited so register today! Please fill out the online registration form and select 10% group discount as the payment option.
*Discounts cannot be combined with any other discount or special offer.
Cancellations
A refund (less a $200 administration fee) can be issued for emailed cancellations received a minimum of 21 days before the program start date. Cancellations 20 days prior to the start of the program are non-refundable. Should you be unable to continue with the program you may defer your registration to the next scheduled session if approved by the program manager. Deferral of registration will only be processed once (no repeat deferrals will be permitted), and only to the next scheduled session of the same program. We do not guarantee that future programs will be held and if you choose to defer to the next program session, you do so at your own risk.  If the next program is cancelled following any deferral, you will not be entitled to a refund. 
Faculty
Matt Mayberry, MBA, Ph.D.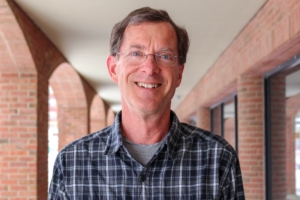 For 25 years Matt has focused on training people to be better strategic leaders through award-winning simulation-based learning experiences for major companies. Designer and lead facilitator for 'Leading the Sustainability Transformation," his work takes a systems-oriented view of business, while also drawing on the stakeholder-oriented principles of sustainability. He holds an MBA from Stanford University Graduate School of Business and a Ph.D. in Physics from the Massachusetts Institute of Technology.
Stuart Hart, Ph.D.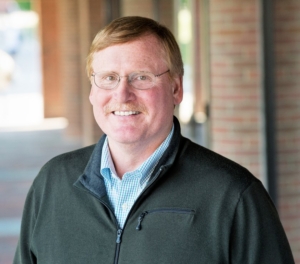 One of the world's top authorities on sustainability, Stuart is the co-founder and former Director of the Sustainable Innovation MBA at the University of Vermont's Grossman School of Business. A pioneer in business sustainability education, he established programs at Cornell University's Johnson Graduate School of Management, the University of North Carolina's Kenan-Flagler Business School, and the University of Michigan. He is the author of the best-selling book Capitalism at the Crossroads. Stuart has a master's degree in environmental management from Yale University and a Ph.D. in planning and strategy from the University of Michigan.
Laura Asiala, MSOD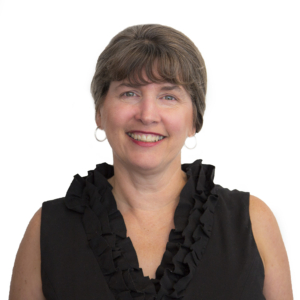 Laura is the Senior Director of Business Engagement for the Council of the Great Lakes, former Vice President of PYXERA Global and former Director of Corporate Communications and Citizenship at the Dow Corning Corporation. Passionate about the power of business to help solve the world's most intransigent problems, she has extensive experience leading efforts to attract more companies to contribute to global, sustainable development, through their people and their work. She holds a Masters in Organization Development from Case Western Reserve University.
Neil Hawkins, Ph.D.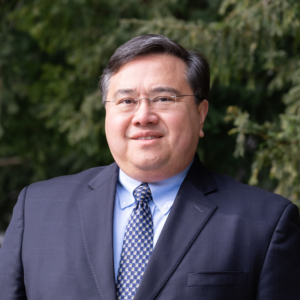 Neil is the President of the Fred A. and Barbara M. Erb Family Foundation and the former Chief Sustainability Officer of Dow. A recognized thought leader, he is the architect of several groundbreaking collaborations, including the Dow-Nature Conservancy Collaboration on valuing nature in business decisions. He is a member of the International Olympics Committee Sustainability and Legacy Commission and a member of the Committee on Policy and Global Affairs of the National Academies of the USA, through which he co-authored Sustainability and the U.S. EPA, commonly known as the Green Book. He holds a master's and Ph.D. from the Harvard University School of Public Health.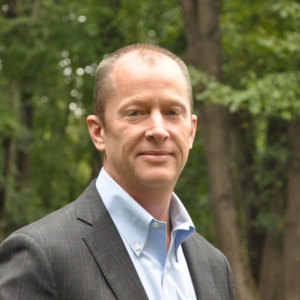 David Stangis, MBA
Dave is the founder and president of 21C Impact, LLC and the former Chief Sustainability Officer at Campbell Soup Company. A recognized thought leader and influencer, he serves as advisor, mentor, and board member of leading sustainability organizations and brands such as Babson College, Boston College Center for Corporate Citizenship, Plum Organics, and Net Impact. He is the co-author of 21st Century Corporate Citizenship and The Executive's Guide to 21st Century Corporate Citizenship. He holds a master's degree in occupational and environmental health from Wayne State University and an MBA from the University of Michigan.
Deidre White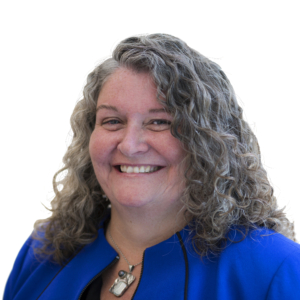 Deirdre is the CEO of PYXERA Global and a global leader in building partnerships across public, private, and social sectors to address the world's most pressing challenges. She has contributed to The Wall Street Journal, Bloomberg, Forbes, Fast Company, The Council on Foreign Relations, and Stanford Social Innovation Review. She has spoken at the Shared Value Leadership Summit, Wharton Africa Business Forum, Wall Street Journal's CFO Network, and US Department of Commerce's Discover Global Markets. Deirdre is a member of the MIT Ideas Global Challenge Advisory Board and the Bretton Woods Committee, and is an alumna of the Aspen Institute.
Project Management & Engineering Credits
Project Management Professional Development Units (PDUs)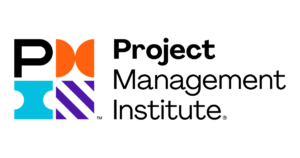 Earning your PMI certification is a big step, maintaining it doesn't have to be. Attendees to this program are entitled to 21 Professional Development Units (PDUs) from the Project Management Institute (PMI)® upon completion (2 for Technical, 8 for Leadership and 9 Strategic & Business Management).

Engineering Institute of Canada (EIC) Continuing Education Units (CEUs) or Professional Development Hours (PDHs) 
Attendees to this program are also entitled to 10 Continuing Educations Units (CEUs) or 100 Professional Development Hours (PDHs) verified by the Engineering Institute of Canada (EIC).
"The Leading Transformation program is a game-changer. While I have worked across sectors throughout my career, many of them being in nonprofit, this program challenged my assumptions and enabled me to experience how interdependent the systems in which multinational corporations operate truly are. Multi-stakeholder perspectives– including those from the social and public sectors – are critical to the health and sustainability of the business; this simulation shifted my paradigm and gave practical approaches to incorporate into my work."
"What I found most trans-formative was to experience such well-functioning teams. Although the program is entirely online, the simulation is built in a way that makes it virtually impossible to not work as a team, and the more integrated we became, the better the outcomes round after round. Even if one has background in Sustainability, Leading the Sustainability Transformation will add knowledge and prime hands on experience on how to apply Sustainability concepts as part of the decision-making process in a real-life scenario, with real-life complexities, constraints, and stakeholder management."
"The LST program is a team-based business simulation that facilitates a dynamic way to learn how to manage a business operation through a triple-bottom-line lens. Most recently, I've participated in a coaching capacity and the most powerful experience was observing participants widen their approaches to business strategy by way of practicing systems thinking: executing functional strategic management while maintaining an eye on whole-system interconnections. The program offers a rich learning experience, serving as a platform to establish and cultivate critical 21st-century sustainable business skills."
"I find that [this program] creates a unique and valuable perspective in how any business can create a sustainable  strategy. By focusing on leading innovative change, I have learned how to be a change leader in my organization with a focus in promoting the Triple Bottom Line Strategy. I really enjoyed the virtual team simulation because it provided a way to practice what I learned throughout the course."