Course 1
Cross-Cultural Management
Understand the complexity and dynamics of doing business across national borders. Cross-national management is a challenge because of cultural differences that affect business and management practices. Successful cross-national management, therefore, requires a good understanding of cultural differences. Effective global (or cross-national) managers should have a global mind-set, perspectives and attitudes.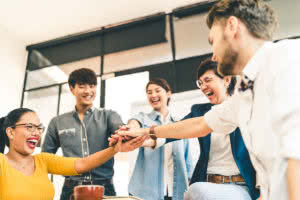 Furthermore, they should be trained with important cross-cultural management skills such as:
cultural awareness and sensitivity
cross-cultural communication and interaction
managing diversity
cross-cultural negotiation
cross-cultural adaptation
June 19 – June 27, 2023 (32.5 hours)
Course 3
Company Visits
Potential company visits and networking opportunities vary from year to year and in the past have included:
City Hall visit to meet local government officials
BC Parliament building visit to observe debates
Local social entrepreneurship business
World renowned sustainable real estate project
Manufacture industry
Tourism industry
Local tech park
Health Care Industry
Business Associations
Retail industry
Local farms
Ready to change the success of your future?