Increase your focus, competence and self-confidence as a leader
Today's organizations are looking for tomorrow's leadership team, and project managers make great leaders! As an experienced PM, the next step in your career could very well take you to the senior leadership level. But how do you get there? What will it take to get you ready for this next level? How can you move from a management position to one of senior leadership within your industry or elsewhere? This three-day workshop will give participants a solid understanding of the three key elements that PMs need to embrace to become great leaders.
David Barrett, National Program Director for the Centre for Excellence in Project Management, provides and overview of the 3 day (6 half-day when virtual) Leading Beyond Projects course.
Learn with peers across Canada.
This program is delivered simultaneously across Canada by the University Executive Education Network partner schools allowing you to interact, engage and network with peers from a huge variety of industries and experience.
What You Will Learn
Learn the three critical skills that will allow you to leverage your PM experience and prepare you for a move into senior leadership within your industry or elsewhere:
1) Strategic thinking and planning,
2) Business acumen for thinking beyond projects and
3) Leadership in action
Participants will come away from the program inspired to reach to the next level, and armed with a new road-map for their careers — their own professional strategic plan to guide them on the journey to senior leadership.
Top Take-Aways
• Familiarity with the strategic planning process
• Increased awareness of the factors that guide and impact strategic thinking
• Strategic options and mechanisms for choosing the right course of action
• Key business leadership mindset questions to ask
• Systematic ways to identify and assess key business problems and opportunities
• Critical thinking skills using proven leadership tools and techniques.
• Improved efficiency and effectiveness when planning and implementing change initiatives
• Communicating with authority
• How to "pre-read" and present to audiences of all sizes
• Understand the art of science of making and communicating decisions
• Adapt a 'story-telling' approach to influencing people
Course Content
Session 1 – Leadership in Action
Leading effectively (colleagues, clients, and stakeholders as well as leadership, staff and management) is the key to taking your business initiatives to higher success levels.
Develop effective leadership strategies
Decision-making techniques that gain buy-in
Connect with others to build solid network
Assess your leadership style's credibility
Session 2 – Developing Your Business Acumen – Thinking Beyond Projects
Develop a CEO mindset that considers a wider scope. Learn the essential concepts, tools, techniques and skills needed to manage the entire business.
Taking an inventory of your business acumen
Identifying the business problem/opportunity
Techniques to think strategically and critically
Planning and implementing change
Session 3 – Strategy and Strategic Thinking
Learn the tools and frameworks for strategic decision-making. Cultivate a systematic way of thinking that enables you to develop comprehensive answers to key questions.
Strategy vs. Business Model
The Strategic Management Process
External and Internal Environment Analysis
Choosing the Right Strategy(ies)
Who Attends
The program is designed for individuals with prior experience in the discipline of project management, including:
Project Management professionals
Graduates of the MCPM or similar programs
Those undertaking unique projects
PMPs
Fees and Cancellations
Course tuition for the Leading Beyond Projects course includes:
course materials and certificate
$2047.50 ($1950 plus G.S.T.)
Team Savings:
Save 10% per registrant with a group registration: 3 or more people from the same organisation registering at the same time.
Seating is limited so register today! Please fill out the online registration form and select 10% group discount as the payment option.
*Discounts cannot be combined with any other discount or special offer.
Cancellations
A full refund can be issued for written cancellations received a minimum of 21 days before the program start date. Cancellations received with less than 21 days notice will be refunded less a $200 administration fee.
Faculty
Dr. Gail Levitt
Gail specializes in collaboration and influence, and has extensive experience managing projects and teams for diverse organizations, including Hewlett-Packard, Nestle, Nabisco, and the government.
She is President of Levitt Communications Inc. in Toronto, Ontario. Her company offers global training, coaching, and mentoring both virtually and in person for over 3,000 professionals annually on related topics, including the following: negotiating skills; team development; collaborative communication; critical thinking and problem-solving; influencing without authority; productivity and time management; change leadership; dealing with difficult stakeholders and clients. Gail's diverse clients include executive education programs at universities and colleges, and diverse organisations in the public and private.
Diana Kawarsky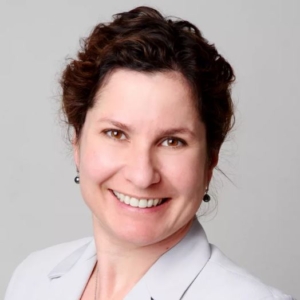 Diana Kawarsky specializes in business communications for Schulich's Executive Education Centre, York University. In addition, she is a facilitator, adult educator, coach and management consultant with Fortune 500 companies throughout North America. Her experience spans nearly 20 years.
Diana is a specialist in facilitating learning for professionals to hone their interpersonal and intrapersonal skill sets; topics include, business writing, customer service skills, presentation skills, leadership development, management effectiveness, productivity skills, storytelling and creative thinking and problem solving. To date, Diana has worked with more than 20,000 business professionals, effectively improving their management communications skills to achieve higher impact results.
Haniyeh Yousofpour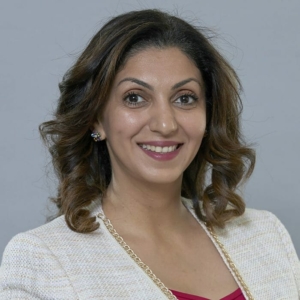 Haniyeh Yousofpour is an award-winning, Harvard-educated business professor and consultant with a passion in organizational change management, influential negotiation and effective utilization of human capital. Yousofpour is a multiple award-winning educator teaching in full-time and part-time Master of Business Administration and Executive Education Programs. In addition to her teaching, Yousofpour has founded a consulting firm providing various integrative management consulting services to multinational Fortune 500 companies.
Yousofpour's integrative and distinctive approach, focusing on self and other awareness, and thorough assessment of the environmental and organizational culture, goals, resources and limitations, enables her to provide customized and attainable solutions scalable to diverse range of clients and situations. Building on the same philosophy she has an effective approach to negotiation and conflict resolution and has led multiple negotiation deals with various global organizations (e.g. AMEX, GE, Xerox, Sodexo to name a few) to reduce cost and improve organizational performance.
Project Management & Engineering Credits
Project Management Professional Development Units (PDUs)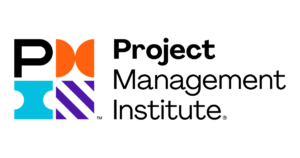 Earning your PMI certification is a big step, maintaining it doesn't have to be. Attendees to this program are entitled to 21 Professional Development Units (PDUs) from the Project Management Institute (PMI) ® upon completion.
Engineering Institute of Canada (EIC)  Professional Development Hours (PDHs) 

Attendees to this program are entitled to 21 Professional Development Hours (PDHs) verified by the Engineering Institute of Canada (EIC).
Human Resource Professionals Association (HRPA)
This program has also been approved for CDP hours under Section A of the Continuing Professional Development (CPD) Log of the Human Resource Professionals Association (HRPA). Be sure to note the program ID number on your CPD log. For more information about certification or continuing professional development, visit the HRPA website at www.hrpa.ca/hrdesignations_/Pages/Continuing-Professional-Development.aspx
"I loved Dr. Haniyeh Yousofpour! Her style was great, as this was a lot to cover in six hours. It was brief, yet well explained. Made me want more!"
"Very solid instructor. Super interesting and made the content fun and easy to understand. Challenged the class to think strategically."