Practical and effective management techniques for the successful manager
The Introduction to Project Management 2-day course is designed to give new project managers and project team members the essential tools they need to deliver successful projects on time and on budget. The course covers the complete project lifecycle, from initial project proposal and definition, through project implementation, and finally to the often neglected project completion phase.
Participant Perspective: Charlotte
What You Will Learn
This course is made up of short lectures, definitive case histories, role plays and theory joined with the latest real life experience. There are small, focused discussion groups that will challenge you, non-traditional assignments that will cause you to question your preconceptions, and plenty of learning-by-doing:
Identify and select projects
Establish a project framework to complete the project
Develop a project charter (authorization)
Develop a project plan
Develop a communication plan
Identify project risk and mitigation strategies
Manage a routine project
Course Content
Project Management Fundamentals
What are projects? Why do we do them? In this module, discover the art and science of project management.
What is project management and why is it valuable?
Project constraints
Critical success factors
Project lifecycles
PM knowledge areas
PM processes
Project organization and roles
Project Initiation
Defining the "what" and "why" of a project is the first step to success.
Preliminary scope statement
Identifying objective
Requirements, assumptions and constraints
Project steward: manager or leader?
Establish project vision
Project charter
Project Planning
Processes and tools to mature the project scope, develop the PM plan and identify and schedule activities
Detailed scope statement
Work Breakdown Structure
Network diagrams
Critical Path Method
Scheduling
Project Execution
Once the plan is established, it's time to execute to achieve the project objectives.
Risk identification and analysis
Risk prevention and mitigation
Communications management
Stakeholder identification and assessment
Monitoring and Control
Processes for tracking, reviewing and regulating the progress and performance of the project, including implementing changes as needed.
Change control
Earned Value
Status Reporting
Project Closing
Processes performed to finalize all activities across all Process Groups to formally close a project or phase.
Close out activities
Knowledge management
Close out report
Change Management
Projects by their very nature create change, and experience change as they progress, requiring managers that can lead and be responsive.
Project and change integration
Human reactions to change
Planning organizational change
Making change sustainable
Simulation and Course Review
Participants will work in teams to put the knowledge and tools from the previous modules into practice on a simulated project. A course review will wrap up the two days.
Who Attends
The Introduction to Project Management course is ideal for those in any industry or sector who are working on projects. You do not need a university degree to attend. Past participants have included:
Project coordinators
New managers and project managers
Those undertaking unique projects
Corporate department heads
Senior executives with business planning responsibilities
Systems, manufacturing and operations personnel
Engineering professionals
Technology managers and research managers
Event managers
Fees and Cancellations
Course tuition for the Introduction to Project Management course includes:
lunch and refreshments
course materials
$1254.75 ($1195 plus G.S.T. including refreshments, lunch and all course materials).
Team Savings:
Save 10% per registrant with a group registration: 3 or more people from the same organisation registering at the same time.
Seating is limited so register today! Please fill out the online registration form and select 10% group discount as the payment option.
*Discounts cannot be combined with any other discount or special offer.
Cancellations
A full refund can be issued for written cancellations received a minimum of 21 days before the program start date. Cancellations received with less than 21 days notice will be refunded less a $200 administration fee.
Faculty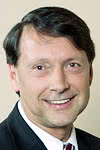 Dale Christenson, PhD, PMP
President, Project Management Centre of Excellence Inc.
Dr. Dale Christenson, president of the Project Management Centre of Excellence Inc., specializes in project management training and consulting. Dale is a Certified Management Consultant and Project Management Professional. He combines an extensive academic background with real-world expertise in the areas of program and portfolio management, organizational development, change management and critical project success factors. He's held various project management leadership positions in the public and private sectors.
Dale has a Doctorate in Project Management from Royal Melbourne Institute of Technology University in Australia and holds undergraduate and graduate degrees, diplomas and certificates in Criminology, Counseling Psychology and Project Management. Dale has 10 peer reviewed journal articles to his credit and is a frequent speaker at conferences. He is the winner of the Project Management Institute's (PMI) Project of the Year Award and the winner of the Canadian Institute of Public Administration Leadership Award.
Professional Development Units (PDUs)
Attendees to this program are entitled to 14 Professional Development Units (PDUs) from the Project Management Institute (PMI)® upon completion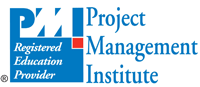 The Project Management Institute (PMI)® Registered Education Provider logo is a registered mark of the Project Management Institute, Inc.
This structured, application-oriented, all-inclusive learning experience was fast-paced, motivational, concise, and the instructor enthusiastic. We learned the project management vocabulary, used realistic exercises that facilitated group building, and encouraged full involvement of all participants. Awesome course!!
I found the simulation extremely helpful. I would definitely recommend this course to colleagues.
Great course. Very interactive and worthwhile taking.
I would recommend this course to anyone who does project management in their work and is looking for some best practices, structure, and real-world examples of how to apply them.
Most valuable workshop I've ever participated in. Thank you!
Most valuable workshop I've ever participated in. Thank you!