Enhance your competencies in interpersonal skills and communication
Participants will learn about stakeholder management and methods to meet and exceed stakeholder expectations in this 4 (half-day, 8:30AM – 12PM) workshop.
You will learn to use the psychology of power and persuasion to engage and influence stakeholders. Individual and team exercises will be utilized to advance verbal and non-verbal communication techniques and skills. Using in-class case studies, you will be introduced to proven methods of negotiation and conflict resolution. Communication breakdown is the greatest cause of project failure, because it is the one area where we make the most assumptions. As some claim that a manager's job is over 80% communications, each participant will have an opportunity to practice key skills involved in communication and persuasion.
Participant Perspective: Mecki
What You Will Learn
During the course participants will gain knowledge on the following topics:
Basic communications planning
Stakeholder management
Communication styles (e.g., generational differences)
Communication mediums
Silence and non-verbal communication
Conflict resolution and negotiations
How to determine power bases, influence, and persuade
Create a detailed communication plan
Create a stakeholder management plan
Increase stakeholder buy-in
Conduct effective interviews
Have heightened awareness of non-verbal cues
Understand and use techniques of power, influence, and persuasion
As managers we use communications to meet or exceed stakeholder expectations, to assign and monitor work, to resolve conflicts and negotiate for successful completion of work requirements, however, we do a great deal of talking that isn't really communication. Communication needs to be purposeful and requires sufficient planning to increase the likelihood of success and even though the concept can be simply, they are often difficult to apply. Through this course, you will learn these concepts and how to overcome difficulties in applying them. You will also practice key sills involved in communication, persuasion and negotiation.
Much of the communication we learn in management programs is about verbal communications that only accounts for a small portion of communication.  In this course you will spend time understanding and applying effective listening and non-verbal communication skills.
Course Content
Learning Outcomes:
At the end of the course, participants will be able to:
Create a detailed communication plan
Create a stakeholder management plan
Increase stakeholder buy-in
Conduct effective interviews
Have heightened awareness of non-verbal cues
Understand and use techniques of power, influence and persuasion
Management Competencies addressed:
Participants will enhance their competencies in interpersonal skills and communications.
Instructional Approach:
This course is made up of short lectures, multiple table exercises, a case study, video clips, and games.  You will undertake individual and team exercises.   You will also use peer reviewed exercises to gain personal awareness, and to become more adept at providing feedback to other team members. You are guaranteed not to be bored!
Detailed Agenda
Day 1
8:30 to 9:00 Introduction
9:00 to 9:30 Stakeholder Management Fundamentals and Model
Who are Stakeholders
Why is Stakeholder Management Important
Stakeholder Model

Identify Stakeholders
Understand Stakeholders
Build Trust
Respond to Stakeholders
Monitor and Control Stakeholders
9:30 to 10:00 Stakeholder Identification
Stakeholder Identification Methods including the Salience Model
Exercise – Fraser River Debris Program
10:00 to 10:15 Break
10:15 to 12:00 Stakeholder Understanding and Mapping
Stakeholder Assessment

Determining Urgency/Legitimacy/Power
Determining Needs and Expectations
Preferred Communication Styles

Exercise – Stakeholder Map
12:00 to 1:00 Lunch
1:00 to 2:00 Build Trust
What is Trust?
The Business Case of Trust
Exercise –

How do you Build Trust?
How do you Repair Broken Trust?
2:00 to 3:00 Respond To Stakeholders
Psychology of Influence and Persuasion
How to Achieve and Maintain Stakeholder Buy-in
3:00 to 3:15 Break
3:15 to 3:45 Exercise – Case Study
3:45 to 4:15 Stakeholder Monitoring and Control
Expectation Management
Engagement Management
Exercise – Stakeholder on a Page
Day 2
8:30 to 9:00 Communication Models
9:00 to 10:30 Non Verbal Communication
Para Verbal
Exercise – Stakeholder Sort
Non Verbal
Exercise – ABC Game
10:30 to 10:45 Break
10:45 to 11:00 Communication Mediums
Face to Face
E-mail/Text
Telephone
Shared Data Bases
Web Conferencing
Exercise – Three Hour Tour
11:00 to 12:00 Communication Styles
12:00 to 1:00 Lunch
1:00 to 1:30 Communication Barriers
Noise
Generational Differences
1:30 to 2:00 Communication Plan
Goals and Objectives
Key Messaging
Distribution, Retention, and Knowledge Management
Exercise – Communication Key Messaging
2:00 – 3:00  Issue and Conflict Management
Issue Identification Ownership and Resolution
Conflict Resolution Styles
3:00 to 3:15 Break
3:15 to 4:15 Negotiation
Negotiation Model

Prepare
Discovery
Bargaining
Commitment
4:15 to 5:00 WRAP UP
Who Attends
This outstanding course is for anyone who would like to improve their
competencies in interpersonal skills and communications in order to manage
stakeholders more effectively:
Directors
General Managers
Project Managers
Project Coordinators
Team Leaders
Executives
Salespeople
Business Owners
Systems, Manufacturing and Operations Personnel
Corporate Department Heads
Engineering Professionals
Fees and Cancellations
Course tuition for the Influence and Stakleholder Management course includes:
All Course Materials and Certificate
$1254.75 ($1195 plus G.S.T.).
Team Savings:
Save 10% per registrant with a group registration: 3 or more people from the same organization registering at the same time.
Seating is limited so register today! Please fill out the online registration form and select 10% group discount as the payment option.
*Discounts cannot be combined with any other discount or special offer.
Cancellations
A full refund can be issued for written cancellations received a minimum of 21 days before the program start date. Cancellations received with less than 21 days notice will be refunded less a $200 administration fee.
Faculty
Robin Levesque, PMP
Robin works with organizations that want to co-create a culture of positive leadership at every level to reduce the cost of stress, absenteeism and turnover and increase employee engagement, performance and client satisfaction.
14 years leadership in management and development for the Public Sector

15 years workshop leadership and facilitation (specializing in leadership, sustainable development, negotiation and project management)

Royal Roads University, Masters in Leadership

Project Management Professional Certification (PMP)

Canadian association of Professional Speakers (CAPS) President, BC Chapter
Project Management & Engineering Credits
Project Management Professional Development Units (PDUs)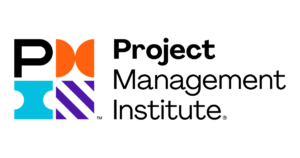 Earning your PMI certification is a big step, maintaining it doesn't have to be. Attendees to this program are entitled to 12 Professional Development Units (PDUs) from the Project Management Institute (PMI)® upon completion.
Engineering Institute of Canada (EIC)  Professional Development Hours (PDHs) 

Attendees to this program are entitled to 14 Professional Development Hours (PDHs) verified by the Engineering Institute of Canada (EIC).