Study key techniques to guide yourself and lead others
Today's managers must network, coach, partner and inspire individuals to work toward intangibles like learning… continuous improvement… and excellence.
To be effective in organizations, managers need to become facilitative leaders – people who make it easier for others to communicate, accept responsibility and problem solve.
This workshop also features a 30-day post-program application that will help participants put their learning into practice.
Participant Perspective: Kimberly
What You Will Learn
This seminar is ideal for managers who want to learn the communication skills of the facilitative leader. You will learn not only what to say to get desired results, but how to "lead from within" and to manage thoughts and emotions before speaking. The techniques can be used in any management situation.
Use self-managed communication and facilitation techniques to effectively lead individuals and business teams. Study key facilitation techniques to guide yourself and lead others.
Key learning objectives include:
Learn self-managed communication skills
Apply facilitative leadership techniques to enhance individual and work group performance
Help your staff overcome their biggest challenges to self-management
Facilitate effectively in all work groups and individual management situations
Be a more effective leader of organizational change
Strengthen your management style and control
Easy-to-apply techniques to manage yourself so you can lead others effectively
The three fundamentals to facilitative communication
How to recognize and remove barriers to your communication success
How to listen with intention and speak with integrity
How to calm yourself in conflict situations
How to create and facilitate highly effective teams
How to facilitate high IQ business teams to achieve team goals
Facilitating conflict situations to eliminate problems
Course Content
"Management" and "leadership"
Four critical differences
The manager's role as facilitative leader
Leadership focus in management

Setting direction
Securing alignment
Supporting people

Three core values that guide facilitative leaders
Five ways facilitative leaders serve their staff
Creating a climate for cooperation
Facilitative leadership and self-management
Working from the inside out: Emotional Intelligence (EI)
The key factor in EI: self-management
Managing reflexive emotions
Developing non-judgmental understanding
Facilitative communication and motivation: the principles
What is "facilitative communication?"
Six fundamental acceptances:
Communication:
is inevitable
is ambiguous
involves mixed messages
never exactly reveals another's experiences
Motivation:
begins with the need to be right
is not about "pushing someone's buttons"
requires context, not control
Self-managed communication: practice for facilitative leadership
Seeking to understand:
The quiet power of questions
Listening to what they mean, not just what they say
Non-verbals matter:
Adult voice: The sound of the self-management
Emotional "positioning" for influence
Seeking to be understood:
Straight talk: high integrity speech
Acknowledgement: building bridges
Appreciation: showing genuine support
Facilitative leadership and influence
Up-management
Cross-management
Empowerment
Improvement
Facilitative leadership in challenging situations
Four steps to "instant calm"
Focused dialogue for dealing with challenging situations
Three phases in dealing with challenges

Scope the challenge
Develop a communication strategy
Take action

Four steps to discuss difficult issues
Developing workable agreements
Who Attends
This outstanding workshop is for managers who want to explore the power of self-managed communication.
Team leaders and project managers who want to maximize group unity, innovation and team performance
Human resource directors and trainers who require a firm grounding in the process of facilitation
Directors of corporate planning or organizational development responsible for change initiatives
Engineering, operations, plant and systems personnel responsible for solving complex problems
General managers and directors who want to lead by example
Fees and Cancellations
Course tuition for the Facilitative Leadership course includes:
All Course Materials and Certificate
$1254.75 ($1195 plus G.S.T.).
Team Savings:
Save 10% per registrant with a group registration: 3 or more people from the same organization registering at the same time.
Seating is limited so register today! Please fill out the online registration form and select 10% group discount as the payment option.
*Discounts cannot be combined with any other discount or special offer.
Cancellations
A full refund can be issued for written cancellations received a minimum of 21 days before the program start date. Cancellations received with less than 21 days' notice will be refunded less a $200 administration fee.
Faculty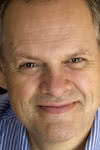 Mark Norman
Mark is a professional leadership consultant and trainer with extensive experience facilitating teams and relating to the psychology of human dynamics in the workplace.
He has led major organizational change initiatives for diverse clients including GM, Sears, General Mills, CN, Domtar, North York Hospital and Concordia University.
Mark has facilitated with thousands of people from assembly lines to boardrooms. He currently devotes his efforts to helping leaders and teams rise above the issues that impede creativity and growth.
Project Management & Engineering Credits
Project Management Professional Development Units (PDUs)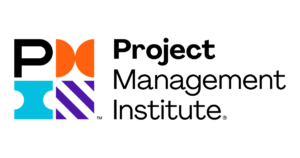 Earning your PMI certification is a big step, maintaining it doesn't have to be. Attendees to this program are entitled to 14 Professional Development Units (PDUs) from the Project Management Institute (PMI) ® upon completion.
Engineering Institute of Canada (EIC)  Professional Development Hours (PDHs) 

Attendees to this program are entitled to 14 Professional Development Hours (PDHs) verified by the Engineering Institute of Canada (EIC).
Program partnerships
We partner with York University's Schulich Executive Education Centre (SEEC). SEEC is a PMI® Charter Registered Education Provider. PMI, PMBOK and PMP are registered marks of the Project Management Institute, Inc.

I came away not just intellectually appreciating but deeply feeling and understanding that my personal growth and development is my leadership development. This has given me fresh thinking re: my goals as part of the LEADS framework used in my organization's leadership and performance development.
This course was amazing! I would strongly recommend it to anyone in a leadership role. It reaffirmed for me what I am doing well and provided me the opportunity to learn more skills to enhance my leadership. I look forward to engaging with my learning from this course both professionally and personally!"
I would recommend this course to any colleague needing help with communicating with staff.
At first I was extremely apprehensive about this course. After the first four hours I was extremely impressed. It's not only helped me with dealing with my co-workers but added insight.