While the MCPM program is a part-time, non-credit program and is not eligible for assistance through Student Aid BC student loans, there are a number of grants awards and discounts available to our participants.
The B.C. Employer Training Grant
This employer-driven, cost-sharing program can help you offset the expense of training and boost the effectiveness of your workforce.
For additional information please head to the Work BC website: WorkBC
Group Discounts
When three or more team members from the same organization register for this program at the same time, they save 10% each on tuition. Seating is limited, so register today! Please fill out the online registration form and select 10% group discount as the payment option.
PMI Local Chapter Membership Discount
Members of the local chapters of PMI (PMI Vancouver Island and the PMI Canadian West Coast Chapter) prior to registration in the MCPM will also receive a 10% ($945.00) discount on the tuition fee for this program.
Simply indicate that you are a member on the registration form and email us a copy of your PMI membership card or dues receipt.
Project Management & Engineering Credits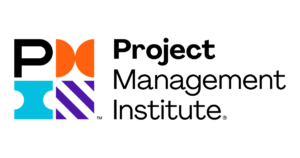 Project Management Professional Development Units (PDUs)
Earning your PMI certification is a big step, maintaining it doesn't have to be. Attendees to this program are entitled to 126 Professional Development Units (PDUs) from the Project Management Institute (PMI)® upon completion.

Engineering Institute of Canada (EIC)  
Earn Continuing Education Units (CEUs) or Professional Development Hours (PDHs)
Attendees to this program, upon request, are entitled to receive 12 Continuing Educations Units (CEUs) or 126 Professional Development Hours (PDHs) accredited by the Engineering Institute of Canada (EIC). To inquire, please contact eisted@uvic.ca.
Annual PMI-VI Education Award

We are pleased to announce the continuation of the PMI-VI® Vancouver Island Education Award.
This $1000 award is made available annually by the Vancouver Island chapter of the Project Management Institute to help offset tuition costs for the Masters Certificate in Project Management program. The award also includes a one-year membership to the local chapter of PMI®.
Award Criteria
The award is open to any resident of Vancouver Island who is pursuing, or desiring to pursue, a career in the field of project management, and who would be unable to participate in the Masters Certificate in Project Management Program without the assistance of this $1000 award. The funds must be used within one year of the award being granted. More about the award »
Application Process
Applicants are required to provide a 250- to 500-word essay detailing their interest in project management and need for financial support.
The current award application deadline is March 31, 2023, and the successful applicant may apply the award to tuition in the Fall 2023 and Spring 2024 programs.
Apply now by filling out the application form and submitting by email to Executive Programs.